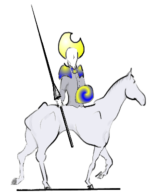 Progressively, some formats (most notably LaTeX) have required primitives that TeX does not provide. At first, these were the additions made by e-TeX; and then others. These primitives have been implemented in various engines, but depending on external libraries.
Since we were contemplating making modifications/extensions, we have started by implementing these missing and required primitives, without refering to any external implementation. This is the first alpha.
---
Prote has been incorporated to the development version of kerTeX in order to allow to test the new engine.
Prote has been successfully tested on NetBSD, FreeBSD, DragonFly and Android, on amd64, aarch64 and earmv7 machines. Once more, Antonio Olivares has been instrumental in testing and reporting errors as well as successes!
In order to allow the test of Prote, specially for LaTeX developers (since the primitives added are the ones now required by LaTeX), the utils get_mk_install.sh and get_mk_install.rc allow now to select the source branch: stable or dev. To get Prote, one has to select dev when the util ask for it.
Still in order to test Prote, the LaTeX recipe latex.sh has been updated to use Prote as the engine, if it exists, and the format is dumped in fact in Prote mode, that is with e-TeX and Prote extensions.
Fichier
Date de publication
Taille (en octets)
Description
Signature
prote.ch
2021-10-23
85949
Le change-file à appliquer après etex.ch pour obtenir les additions de Prote (alpha : 0.99.9).
prote.ch.sig
prote_man.pdf
2021-10-19
89297
L'esquisse du manuel de Prote (en anglais... ou à peu près...)
prote_man.pdf.sig
get_mk_install.sh
2021-10-11
8680
Un script pour un système de type Unix (dont Mac OS X, Android et Windows Interix), qui permet les installations non privilégiées, permet d'utiliser les sources kerTeX locales (par exemple si modifiées) ou de les récupèrer ainsi que la doc (via ftp(1), lftp(1) ou curl(1) suivant les systèmes) et réalise la compilation, l'installation et la génération des "dumps" et des fontes. Invoquer avec un Bourne shell dans un répertoire où il y a suffisamment de place pour décompacter les sources (40 Mb) :
$ sh get_mk_install.sh [ma_config]
get_mk_install.sh.sig
get_mk_install.rc
2021-10-11
4992
Un script pour Plan9, qui utilise les sources kerTeX locales (par exemple si modifiées) ou les récupère ainsi que la doc (via ftpfs(4)) et réalise la compilation, l'installation et la génération des "dumps" et des fontes. Invoquer avec rc(1) dans un répertoire où il y a suffisamment de place pour décompacter les sources (40 Mb) :
% rc get_mk_install.rc [ma_config]
get_mk_install.rc.sig