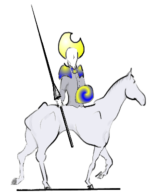 Progressively, some formats (most notably LaTeX) have required primitives that TeX does not provide. At first, these were the additions made by e-TeX; and then others. These primitives have been implemented in various engines, but depending on external libraries.
Since we were contemplating making modifications/extensions, we have started by implementing these missing and required primitives, without refering to any external implementation. This is the first alpha.
---
Prote is now the default engine in kerTeX (compatible TeX; e-TeX and LaTeX3).
Prote has been successfully tested on NetBSD, FreeBSD, DragonFly and Android, on amd64, aarch64 and earmv7 machines. Once more, Antonio Olivares has been instrumental in testing and reporting errors as well as successes!
The LaTeX recipe latex.sh has been updated in order to allow the compilation and the installation of the latest LaTeX available on CTAN (the other LaTeX related recipes—the current ones should be compatible—will be updated progressively when time permits).
Fichier
Date of publication
Size (in bytes)
Description
Signature
prote.ch
2023-08-01
87060
The change-file to be applied after etex.ch in order to obtain the Prote additions (1.0.0).
prote.ch.sig
prote_man.pdf
2023-08-01
67481
The Prote manual (english—sort of...)
prote_man.pdf.sig
input.ch
2022-03-25
9886
The change-file to be applied, after prote.ch, in order to get the supplementary argument methods for the input primitive.
input.ch.sig
input.pdf
2022-04-17
62628
Explanations about how the input is handled, particularily for file names given as an argument to the input primitive.
input.pdf.sig
get_mk_install.sh
2023-07-25
9172
A script for an Unix like OS (including Mac OS X, Android and Windows Interix), allowing unprivileged build, using kerTeX local sources (for example if modified) or retrieving them and the doc (via ftp(1), lftp(1) or curl(1) depending on the systems), untaring, compiling, installing and generating the dumps and fonts. Well, doing everything detailed in the README automatically (asking you if it can proceed). Run it in a dir with enough place for the unpacked sources (40 Mb will do). Call it like this:
$ sh get_mk_install.sh [my_conf]
get_mk_install.sh.sig
get_mk_install.rc
2023-07-25
5003
A script for Plan9, using kerTeX local sources (for example if modified) or retrieving them and the doc (via ftpfs(4)), untaring, compiling, installing and generating the dumps and fonts. Well, doing everything detailed in the README automatically (asking you if it can proceed). Run it in a dir with enough place for the unpacked sources (40 Mb will do). Call it like this:
% rc get_mk_install.rc [my_conf]
get_mk_install.rc.sig